Ok your persistent.
My name is Michelle, i reside in Gosford,NSW, Australia.In this current life i'm an Aries, so look out.
I attended Wyoming Public Primary School, then Valley View Primary School when it opened. Then Lisarow Highschool where i completed my HSC.
Since completing HSC i have done many things, you might say "jill of all trades, mystress of none". I hope my business venture will enable me to gain better control over the whirlwind we call life.
My hobbies include wildlife care, photography, gardening, and study of all things earth wise; crystals, herbs,incense, etc.
My beliefs are certainly earthbound. a little bit wiccan, ok a fair bit, pagan, who knows what else.
My family includes various animals, ferrets, lizards, fish and my mad kitten Freddy.
freddy my kitten with best mate, Tony the ferret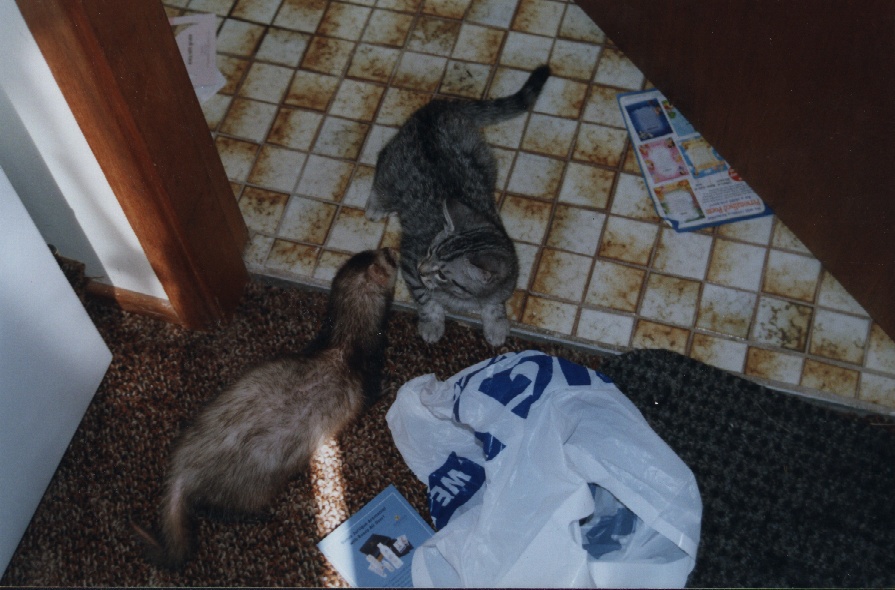 Climb every mountain,

search under every stone.

Favorite Things

Favourite Movies: Real Genius,Top Gun, anything with Val Kilmer.

Favourite Music: pretty much anything,but faves

include Guns'n'Roses, Keith

Urban, Lee Kernaghan.I listen

to a very wide range.

Favourite Smell: freshly cut grass, lucerne hay

salt and vinegar chips,BBQ's

Favourite Food: umm, well cooked fish and

chips,depends on mood